Hello all!!

Today I am linking up with Doodle Bugs for her Five for Friday Linky.
Every year I am in search of a new theme for my classroom and this year I decided to go with smiley faces, daisies, and denim.

Denim is always a part of my classroom from the seat pockets, denim fabric on my boards, denim fabric covering my benches, to the paint cans that my mom has covered for me.

I L.O.V.E. denim because it goes so well with almost everything!
I
make most of my classroom decorations with the help of my mother's creativity of turning someone else's junk into my treasure and using my Cricut machine.

This year I was happy to find denim classroom decorations from Eureka School.

They have the perfect line for me called "Design It Denim".

I am so happy I found it.

I just wish they had more products in this line.

I have already placed two orders with them for the upcoming school year.

I won't be working on my classroom until mid-August, but I will be sure to share my classroom pictures with you.
I found another great store to get some items for my classroom.

It is called SmileyStore.com.

I never knew there was a store dedicated to selling all things with smiley faces!

My wonderful mom found it for me.

I think she knows that ordering from this site is going to cut down on the items I NEED want her to make for me.

I will be placing my order when I get my next TPT payment.
I decided to do whatever is needed to improve writing workshop time in my classroom.

My first step is going to be improving the launch.

I purchased "Launching the Writing Workshop: A Step-by-Step Guide in Photographs" by Denise Leograndis.

It is an easy read with lots of great photos, useful ideas for setting up and managing the workshop, and great ideas for books to use to help with the launch.

I either already had in my classroom library or purchased most of the books recommend by the author.

I am still hoping to get the last four books from Ebay.

If not, I will purchase them from Barnes and Noble before the school year begins.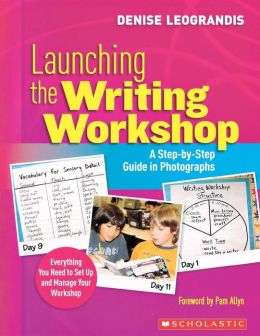 Do you remember the TV series "Hart to Hart"?

It aired from
1979 to 1984.

I can proudly say that I was born, but too young to be interested in watching this type of show.

I now must admit that I spent last week hooked on watching the first and second season of this series.

Something about this storyline kept my interest literally all weekend.

Please don't judge me based on my television viewing habits, but I love old TV series.

I can't wait to get my hands on the rest of the series.
Here is a copy of the storyline:
Jonathan Hart was a self-made millionaire--the CEO of Hart Industries, a global conglomerate. His gorgeous wife Jennifer was a freelance journalist. They were both amateur sleuths, and in every episode found themselves up to their eyeballs in murder, smuggling, theft and international espionage. They also managed to find time to snuggle together, as they loved each other very much. Max was their loyal, gravelly-voiced butler, cook & chauffeur, and Freeway their pet canine. Written by

Marty McKee <mmckee@soltec.net>
Do you know of a store that sells adorable smiley face items or an old TV series that I should be watching this summer?

I would love to know about it.

Please share your comments
…
I definitely will respond.
I have begun working on some items for my room, so I will be linking up with Tara at 4th Grade Frolics on Monday for her Monday Made It Linky.

See you then!